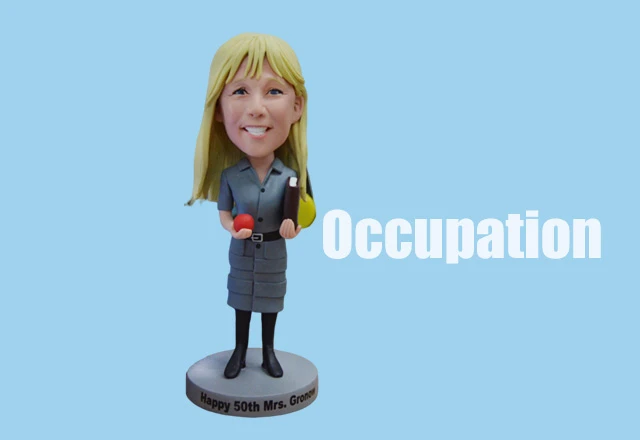 Occupation
Customize a bobblehead doll to showcase your profession and passion for your job. We offer a wide range of occupation-themed bobbleheads including:
Medical staff 🏥(doctor bobbleheads 🩺, nurse bobblehead 💉, surgeon bobblehead ⚕, pharmacist bobblehead 💊, dentist bobblehead 🦷)
Boss bobblehead, office man, office lady(OL), computer bobblehead 👨‍💻
Pilot 👨🏻‍✈️, flight attendant, astronaut 👨‍🚀
Chef bobblehead 👨‍🍳, mechanic 👨🏻‍🔧, photographer 📸, magician.
Our personalized bobbleheads are perfect for gifting on special occasions such as promotions, birthdays, retirements, or farewells.
- Our standard body bobbleheads are just a reference point; we'll hand sculpt the head to look like the photo you provide us with.
- You can also change the clothing color, cloth style, or pose without any additional cost.
- If you have any special requirements or want to design your figurine completely by yourself, please don't hesitate to contact us and describe your ideas in brief.
---