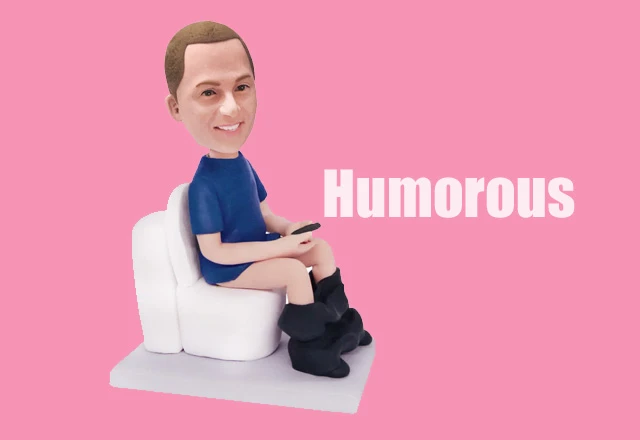 Humorous
Add some humor and playfulness to your special moments with a custom bobblehead!
Custom funny bobbleheads, custom Sexy Bobbleheads, custom bobblehead bikini, custom naughty bobbleheads, custom bobblehead keychain, custom bobblehead toilet, personalized made your heads on red wine bottle stopper and bottle opener.
Our personalized bobbleheads are the perfect gift and will surely bring a smile to your loved one's face.
---
Showing 1 to 9 of 9 (1 Pages)