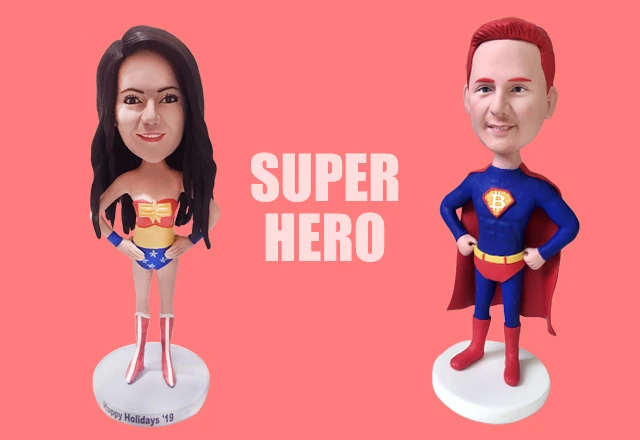 superhero bobbleheads
DC and Marvel Superheroes become our idol since our childhood and everyone has a superhero dream.
You can have a superhero bobblehead custom made with your face, then you can look just like them, put your face on a superhero body:
And after choosing the body, the only thing you need to do is sending us your face photo. We will make your face on the selective superhero body.
- You can choose a standard body bobbleheads and order, we will hand sculpt the head to resemble the photo that you provide to us.
- You can also alter the clothes color / logo / pose, no extra cost.
- If you don't find the satisfied model on our store, contact us and briefly describe your needs and ideas, you can design your figurine completely by yourself.
---