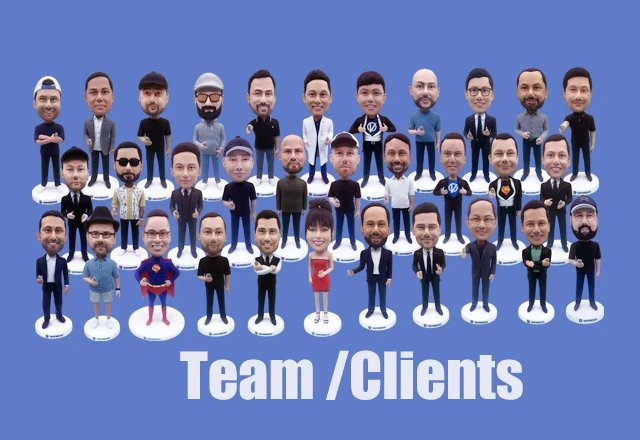 For Team Members/VIP Clients
Looking for personalized bobbleheads for your team members or VIP clients? Look no further! We're offering discounts of up to 30% off for custom orders.
Simply contact us via email at contact@ubobble.com or through the live chat feature located in the bottom right-hand corner of the page to receive a personalized quote.
---
There are no products to list in this category.