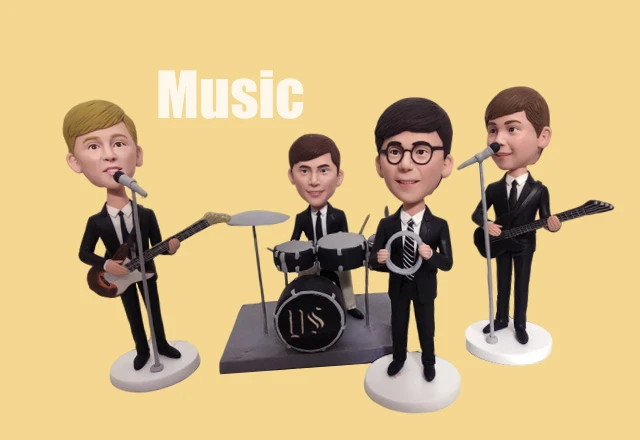 Music
Custom Music Bobbleheads, such as Piano Player, Guitarist Bobblehead 🎸, Rocker, Violinist, Cellist, Saxophonist, Oboist, Bassoonist, Trumpeter, Cornetist, Trombonist, Banjo Player, Accordionist, DJ Bobblehead , rapper and microphone Bobbleheads. All are possible to bring to life.
- Our standard body bobbleheads are just a reference point; we'll hand sculpt the head to look like the photo you provide us with.
- You can also change the clothing color, cloth style, or pose without any additional cost.
- If you have any special requirements or want to design your figurine completely by yourself, please don't hesitate to contact us and describe your ideas in brief.
---
Showing 1 to 9 of 9 (1 Pages)