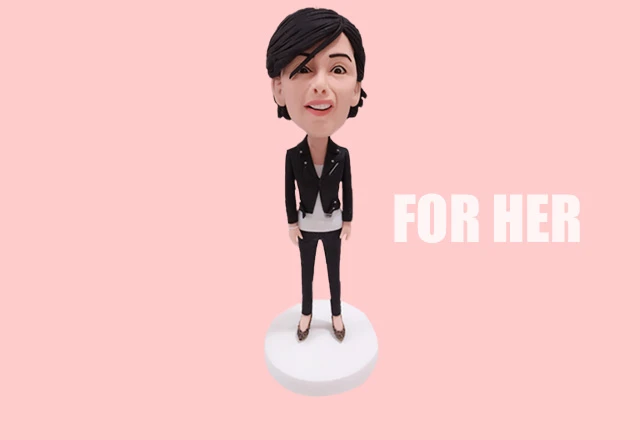 For her
Are you searching for a unique gift idea for a special woman in your life? Why not surprise her with her very own customized bobblehead? You can be the designer for her, creating a one-of-a-kind gift that she'll cherish forever.
With our custom bobbleheads, you can create a figurine that looks just like her, complete with personalized clothing and accessories. It's the perfect way to show her how much you care and give her a gift that's truly one-of-a-kind.
So why wait? Come and design a customized bobblehead for that special woman in your life today!
- Our standard body bobbleheads are just a reference point; we'll hand sculpt the head to look like the photo you provide us with.
- You can also change the clothing color, cloth style, or pose without any additional cost.
- If you have any special requirements or want to design your figurine completely by yourself, please don't hesitate to contact us and describe your ideas in brief.
---